Cyndi was great she gave me her expertise on style and made me feel comfortable and helped me to get a really cute pair of Ray-bans :-) awesome staff very pleasant...
Awesome from appointment on the phone to arrival. They really have their act together....
Dr. Hogan was fabulous! It was my first eye exam and I was a little nervous. She explained everything, was incredibly patient with all of my questions and was so knowledgable....
Staff is great and such attention to detail....
The employees of Bling have more patience than any other optical shop I'ver ever been to. I'm extremely picky about my frames and they worked with me for at least an hour without any attitude. This is my second pair of glasses from Bling. I intend to be a customer...
Great Eyewear and Eye Care in Cranston, RI
With an office in Cranston R.I., Bling Eyewear has been serving the Southern New England area for more than 7 years.
Bling Eyewear offers an authentic shopping experience in our community and surrounding areas. We have a large showroom of glasses and sunglasses for you to try on and select which set of frames works best for you! Manufacture warranties are available with all products, and we offer an in-store return policy of 10 days if would like to select different frames or your prescription needs altered.
Seeing Is Vital to the Quality of Your Life
Optician Cesarina Hanson believes in looking at the big picture when it comes to your eye health, so we take the time to get to know you, your eye care history and your vision needs.
Whether you need a routine eye examination, an eyeglasses fitting or treatment for eye disease (such as glaucoma or macular degeneration) or eye surgery (such as LASIK or cataract surgery), our optometrists will provide you with the best care, advice, options and follow up. 
What makes Bling Eyewear the best choice for eyecare in Rhode Island?
Largest Selection of designer frames in the state

Friendly and knowledgeable staff

Latest in technology 

Exceptional service

Professional and Attentive staff

Comprehensive eye exam with caring and knowledgeable optometrist
2000 Chapel View Blvd  Suite 220
Cranston, RI 02920
Monday:

10:00 AM - 6:00 PM

Tuesday:

10:00 AM - 7:00 PM

Wednesday:

10:00 AM - 5:00 PM

Thursday:

10:00 AM - 7:00 PM

Friday:

10:00 AM - 6:00 PM

Saturday:

10:00 AM - 5:00 PM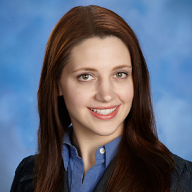 Dr. Hogan is a native Rhode Islander, having been raised in Cranston where she attended Cranston High School East. She subsequently received her Bachelor of Science in Biology at Providence College and her doctorate of optometry at The New England College of Optometry (NECO). Her clinical experience while at NECO...
Read More